Viagra is a drug that needs no introduction because of how extremely well-known it is in the world. This popular medication for the treatment of erectile dysfunction comes in a variety of dosages and it can be confusing when you don't know which one to choose. Selecting the right concentration of the active component will ensure successful treatment and prevent any potential adverse reactions.
How does Viagra work?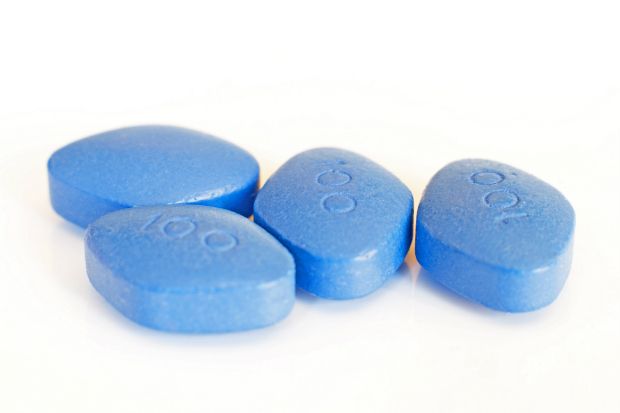 Viagra belongs to the group of drugs referred to as PDE5 inhibitors and contains the active ingredient Sildenafil Citrate. The way this medication helps men achieve and maintain erections is by relaxing the right muscles in the body to bring a better flow of blood to the penis. Once a man takes a pill of Viagra and gets aroused, he can expect to get a firm erection that will enable him to have normal sexual intercourse.
What is important to realize about Viagra is that it's not a drug that treats ED permanently. Erectile dysfunction develops as a result of various physical ailments in the body, such as atherosclerosis, diabetes, high levels of cholesterol, some cardiovascular problems, and more. To overcome ED, a man needs to find its cause and address it if possible. On the other hand, Viagra gives men an opportunity to lead normal sexual lives even if they have certain health issues that prevent them from achieving normal erections without this drug.
Generic Viagra brings even more dosages
Branded Viagra available nowadays comes in three dosages of Sildenafil Citrate in a single tablet – 25 mg, 50 mg, and 100 mg. What is great about generic Viagra is that it comes not only in the mentioned dosages but also provides higher concentrations – 150 mg and 200 mg. As a result, there are plenty of options for men to choose from and the majority can get the desired effect with generic Viagra.
How to choose the right dosage?
Selecting the correct dosage of Viagra should be your priority before you start the treatment. It's important to assess the risk of taking a certain dosage and understand the general guidelines when it comes to consuming these dosages.
There is no correlation between the dosage of Viagra and a patient's age or weight. However, certain health issues that develop due to age or weight gain may require you to take a lower dosage of the medication.
25 mg tablets
The lowest dosage of Viagra that helps achieve erections is 25 mg. This dosage is recommended to men who have certain health conditions that may prevent them from taking a higher dosage. Also, it's a safe dosage to start with for men over the age of 65.
There are also other instances when 25 mg of Viagra can become the right solution for you. If you are completely new to Viagra and your symptoms of ED are mild, you can notice the improvements using even this minimal dosage. Also, if you notice any mild side effects (headache, flushing, and other not dangerous reactions) from taking 50 mg and you want to give Viagra another try, you can switch to 25 mg.
50 mg tablets
The majority of men are prescribed 50 mg of Viagra as their standard dosage. This is the optimum concentration of Sildenafil Citrate that generally doesn't cause side effects yet provides improvement of erections.
In some cases, 50 mg may not provide the desired effect. It's important to take this dosage at least 7-8 times on separate occasions to see whether it will work for you. In some cases, the reaction to the drug can be delayed. If you are not satisfied with the results but don't experience side effects from taking 50 mg of Viagra, it may be reasonable to switch to the next higher concentration – 100 mg.
100 mg tablets

100 mg of Viagra is another commonly prescribed dosage. It is used in those patients who positively reacted to 50 mg of Viagra but their improvement of erections wasn't sufficient. It's possible to go from 50 mg to 100 mg only if a person hasn't experienced side effects.
If you consume 100 mg of Viagra and don't get the results, it's more than likely that you need to find a different treatment and the component in this drug doesn't work for you. Increasing the dosage to 150 mg or 200 mg won't make a difference in this case. However, if you notice some results when taking 100 mg but you want firmer erections, it's reasonable to try 150 mg or 200 mg concentration of this drug.
Precautions when taking any dosage
When taking any dosage of Viagra, especially in the beginning, it's essential to pay attention to how your body reacts. If you notice any unusual symptoms or side effects, you need to stop taking this drug or switch to the lower dosages. Choosing lower dosages and continuing to take Viagra is possible only if you got mild adverse reactions, such as:
Headache
Flushing
Stuffy or runny nose
Insomnia
Upset stomach
However, if you experienced severe adverse effects, you need to stop taking this drug immediately. They include:
Chest pain
Vision changes
Painful erection for over 4 hours
Irregular heartbeat
Swelling in limbs
Shortness of breath
Dizziness
Hearing problems, and other serious reactions
Serious side effects may require immediate medical attention so you need to always pay attention to your reactions when taking Viagra and make sure that you don't take more than necessary.
Consulting a professional
It's always a great strategy to consult a specialist when choosing the dosage of Viagra. A medical professional can properly assess the state of your health and thus choose the right dosage for you that will bring you only benefits and will effectively improve your sex life.