According to researchers, as of today, about 25% of US citizens claim that they face serious financial difficulties, when they need to buy prescription medications. More to the point, about 8% of patients from the USA are forced to skip treatment courses, since they cannot afford medications prescribed. Such skipping makes a negative impact on the quality of the patient's life and can even put his life at risk. Sure, the overwhelming majority of US citizens are insured, but in many cases the insurance doesn't help so much, since copayments are so high that patients cannot bear them as well.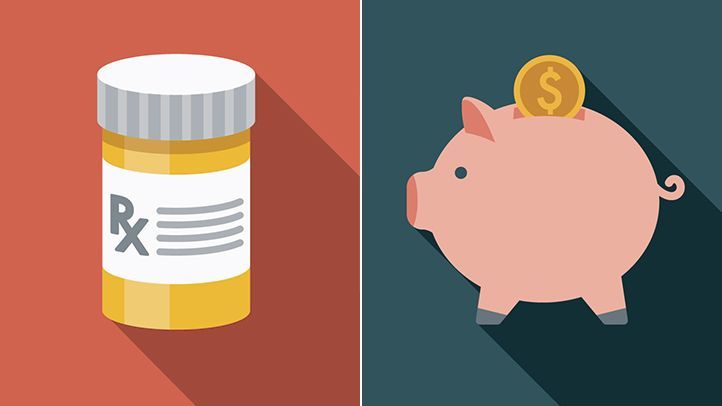 So, most Americans are constantly searching for effective solutions that will help them cut drug expenses. As of now, the most advantageous option is to use discount RX coupons.
What Are RX Coupons?
RX coupons are discount coupons that can help to save up to 80% on prescription medications.
In fact, RX coupons look like any other discount coupons, for example, like those you use to get a discount at a grocery. To receive a discount, you need to show a coupon to a pharmacist.
You can use such coupons to buy any FDA-approved medications ― both generic and brand-name ones. Whether you use any insurance or not, you will receive a discount without any problems. The final discounted price is the same for both insured and uninsured customers.
How to Use RX Coupons?
First of all, you should go to the website offering such coupons, for example, to https://www.goodrx.com/ or https://rxsaver.retailmenot.com/. Then use the search bar to find the page of the medicine prescribed. There, you will see the information about the discounted prices offered by different pharmacies and will have an opportunity to choose the most profitable option. Such coupons are accepted at the overwhelming majority of US local pharmacies, including Walmart, Rite Aid, Walgreens, CVS.
To receive a discount, you need to print the suitable coupon and to show it to a pharmacist. However, if you prefer to use a digital version of a coupon, you can just send it to your email address and show it on your smartphone.
In addition, you can use a discount RX card instead of coupons. That is much more convenient. Just show the card to a pharmacist at the drugstore chosen, and he will tell you the discounted price of the prescription medication needed. You will not need to search for the suitable coupons each time before going to a pharmacy.
The Key Advantages of Discount RX Coupons and Cards:
Up to 85% discounts. Even if you use a premium insurance plan, it may turn out that an RX coupon provides a much bigger discount. So, before buying any prescription medications, check whether the discount provided by your insurance company is bigger than that offered by a discount RX program.
Discounts on any drugs. There are coupons for buying any prescription medicines, including those that are not covered by most insurance companies. Sure, if you give preference to generics, you can also count on a discount. Due to the use of RX coupons, you can get generic medications for a couple of dollars or even for free.
Easy access to the information about discounts. You do not need to go to a pharmacy to learn which discount you can count on, all the information is available on the Internet.
Discounts on medications for all the members of the family. You can use one card to get discounts on medicines for yourself, as well as your spouse and kids. And, if you need medicines for your pet, you can also use this card to receive a discount.
No fees. You do not need to pay for using such discount programs. As a rule, websites offering RX coupons earn by placing advertisements.
No obligations. You can just go to a website with RX coupons, download the suitable ones and leave. You do not have to create any accounts or provide any information. No obligations are imposed on you.
No connections with insurance companies. RX discount programs do not collaborate with any insurance companies in any way. You will not have to refuse the insurance or to inform the insurance provider about using RX coupons. It is your private affair. Certainly, if you use any kind of a state-funded healthcare program, like Medicare or Medicaid, you can also take advantage of discount RX coupons.
No expire date. After you get a discount card, you can use it for as long as you need.
Protection of privacy. Naturally, you will need to provide the basic personal data to buy a prescription medicine, but you will not have to discuss any medical issues in front of other customers at the pharmacy.
As you can see, using discount RX coupons is one of the easiest ways to cut drug expenses. To get advantage of them, you do not have to provide any documents, to pay any fees or to enter into any commitments. Make a try and see that for yourself.