With the development of technology, telemedicine began to grow rapidly and cover increasingly more areas. Despite the term is not commonly used in everyday life, telemedicine includes many things familiar to the vast majority of people. Basically, telemedicine can be defined as transmitting medical information with the use of telecommunications. Thus, a very extensive list of operations falls under this definition. Without knowing, one could use telemedicine when calling a doctor to get medical advice or looking for information on the Internet. However, this industry has given much more the world and has been saving lives for decades, although many still haven't used the advantages provided by professional telemedical services.
Telemedicine began decades ago
The term was first used in 1974. Telemedicine is not a new phenomenon, as it might seem. In fact, the idea of providing remote medical services arose a century ago. It was then, after the invention of the telephone, that people tried to transmit the sound of a heartbeat so that the doctor could evaluate the patient's condition. Needless to say, such attempts were not much viable.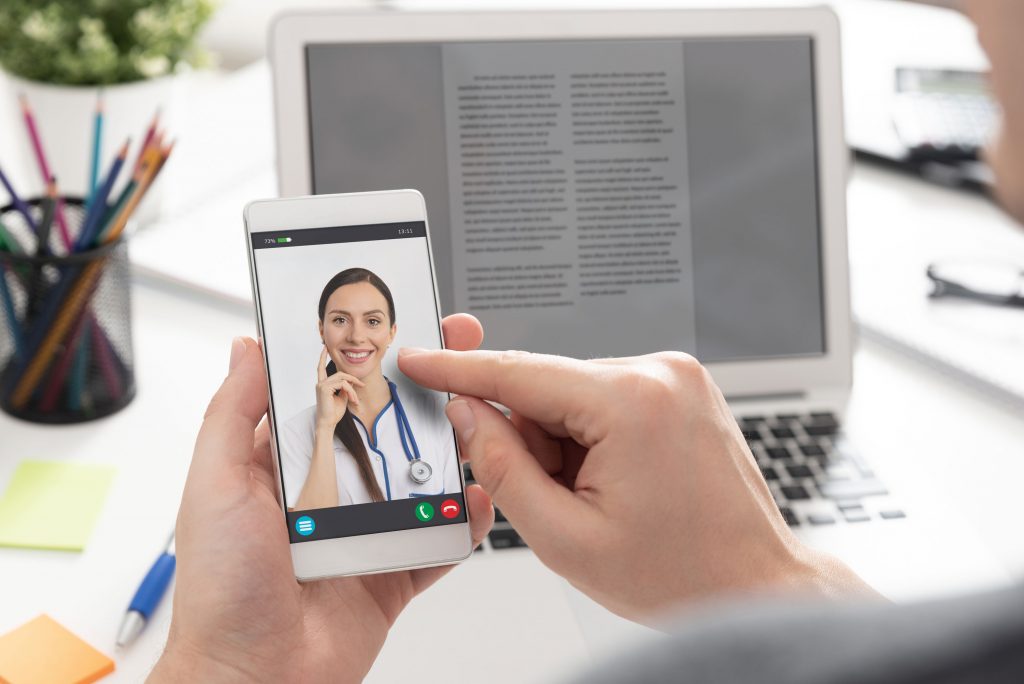 When intensive space exploration began in the second half of the 20th century, it was necessary to find a way to monitor astronauts' physiological functions from an extremely long distance. Back then, first telemetric systems were developed and later used in sports, aviation, and military medicine.
In 1959, a Canadian doctor Albert Yutras, for the first time, transmitted a video signal from the hospital to his home receiver. Subsequently, he created a telemedicine system that linked two hospitals in Montreal to implement teleradiological diagnostics. In the same year, for the first time, a remote demonstration of patients with neurological diseases was held for medical students at the Nebraska Psychiatric Institute. But perhaps the most striking achievement of this year was a successful attempt to transmit a radiograph of the lungs from the USA to Canada via coaxial cable.
The 70s have given a large number of telemetric systems and devices to the world. In general, these were experimental devices used only in rare cases.
An important stage in the development of telemedicine was the emergence of mobile medical stations, which made it possible to provide remote assistance in distant regions through the use of satellite technology. This project was created by NASA and named STARPAHC (Space Technology Applied to Rural Papago Advanced Health Care). Thanks to this project, almost 4,000 people from the Papago tribe in southern Arizona were able to receive professional medical care.
Despite certain breakthroughs happened in the second half of the 20th century, we were able to observe the real boom of telemedicine only towards the end of the century. This was facilitated by the global development of information technology and the implementation of international programs and documents regulating the use of telemedicine.
Today telemedicine offers a wider range of services and is available to a much greater number of people. Here, the key role belongs to the rapid expansion of smartphones; cellular communication and Internet have penetrated even the places where medical help is mostly unavailable. Convenience and easy access to mobile technologies have increased the attractiveness of telemedicine for patients. The ability to reduce time and material costs of diagnosis and treatment have become the key factors for doctors and medical institutions to show a growing interest in this field.
Types of telemedical services
The global telemedicine market can be segmented according to several criteria, including:
The nature of interaction (doctor-doctor, doctor-patient).
Technical parameters of interaction (monitoring systems, communication channels, measuring devices and sensors, video conferencing systems, databases, mobile and "wearable" technologies, etc.).
Purpose of use (medical education, diagnosis, monitoring, counseling, treatment).
Thus, the field of telemedicine is truly extensive: it can be used to broadcast the most complex surgeries online, using high definition video and medical sensor data, or to establish simple video communication between a doctor and a patient. Healthcare systems being developed nowadays are truly amazing and, corresponding to the state of modern technology, include wearable sensors, artificial intelligence and our medical data being processed in the cloud to warn us about possible health treats. While this alone is an exciting topic, many readers would like to know how they in particular can benefit from telemedicine right now.
Telemedicine implemented by online pharmacies
Online pharmacies have been around for more than two decades. In 1999, Drugstore.com became the first widely known online pharmacy where customers could order drugs safely and have them delivered to one's doorstep. Given the steady increasing prices of life-saving drugs in the United States and other countries, Canadian online pharmacies have become very popular, especially among Americans who have sought to reduce the treatment costs.
While buying non-prescription products was quite straightforward, ordering drugs that required a prescription apparently was more problematic. Most popular prescription drugs include sleeping pills, antidepressants, and erectile dysfunction pills. To release such drugs without a doctor's prescription is illegal in most world's countries. Moreover, taking these potent drugs without initial medical consultation can be dangerous and even fatal.
Fortunately, a legal prescription could be uploaded directly to the website and checked by the company's pharmacist. Telemedicine, however, brought convenience one step further, and allowed to receive e-prescriptions granted after an online consultation. At present, this service is formally recognized and regulated by state law in most countries. In recent years, online pharmacies have been widely implementing remote consultations in their services. This allows customers to save time and money that would have been spent on visiting the hospital. Not to mention, some patients feel embarrassed to speak about problems like depression, erectile dysfunction or premature ejaculation while being face to face with medical staff.
Critics state that remote diagnosis cannot replace a real-life conversation between a physician and a patient, including full examination, which is impossible to conduct by the means of a video-call. Others insist that full examination is not required to diagnose depression, insomnia and many other widespread diseases. However, ordering prescription drugs and arranging consultations to obtain the necessary document through a single web service is gaining momentum due to its convenience and low cost. Although some people still prefer traditional methods, it should be expected that the popularity of telemedicine will grow worldwide.