Fall Health IT Summit
November 3-4, 2010
Beverly Hills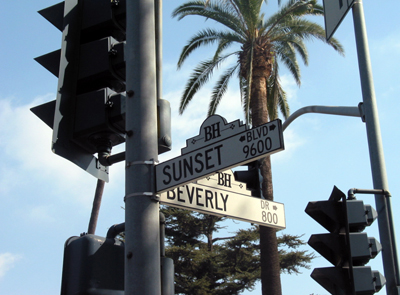 The US and Canadian leading IT managers, medical professionals, practice managers will reconvene again at the annual November event spanning two days. During this intense timefarme, professionals will talk and discuss timely matters with other industry professionals, top managers, and problem-solvers focusing on best practices in management, tele-medicine, outsource practise, IT-solutions, implementing electronics in medicine, and that's only the tip of the iceberg.
Presently in its seventh year, the Health IT Summit has a reputation of am accomplished top executive summit. Concentrating on strategy rather than tactics, practical solutions targeting better customer service, cooperation and partnership, productivity and cost-effectiveness across Healthcare global markets.
The best part of it, — is that the Health IT Summit isn't a public expo or conventional meeting. On the contrary, it is a very special, up-scale congregation held in the world-famous environment. The carefully preplanned agenda is featuring an overview on the modern state-of-the-art medical technology, industry panels with the hotshot medical professionals, newly arrived products demos designed by the leaders in the industry. On top of that, the latest and timeliest research body will be presented by the scientists in various fields. Should an attendee wish to set up the meeting with a vendor or professional from any field present, they would have this option if arranged prior to the event. No need to mention that various network meetings, official receptions, and other events will be going on throughout the summit.
What Is New in 2010?
The Latest Implications of The American Recovery and Reinvestment Act:What it Entails for Your Medical Institution:
We are witnessing that HIT Policy Standards Committees going further to come up with the widespread concept of "meaningful use". The process poses timely questions on implementing information technologies in health-care, giving an insight to the overall functioning of a medical institution, its professionals and patients, the current Summit will put together leading health-care professionals from the US and Canada while providing insights into the latest policies and standards that may effect an organization.
Delegates Matchmaking
In order to match you better with exactly a professional you would want to meet, we made the process easy with setting up the survey which you can fill, while we are looking for the best match for you. Don't waste your energy on looking for a pro you need, we got your back at that. Having our recommendation, you will have an easy access during the conference with a peer.
Introducing New Formats
This year's event is a unique one and will bring you more unexpected formats. We have come up with an interactive format in order to provide the pressing issues and timely solutions to them in a comfortable environment. We will utilize onstage interviews, an Unconference, round-tables, panel discussions, and key-note presentations. We will provide real talk rooted in real experience.
Focusing on Fundamental IT Fields that Bring the Difference
Health-care trends and topical matters will be shifting over time while the fundamental, core IT implementations will be our focus as they have always been, the latest innovations that target the base, your core infrastructure that drives your medical institution will be in the orbit of our discussions. You will pick up on the latest health-related IT solutions such as software&hardware, clinical systems and instruments, remote-operated managing, mobile devices implementation, care- management instruments, recording, mobility programs, and revenue-cycle management.
You Will Gain from The 2010 Fall Health IT Summit by:
Establishing new contacts from all over the United States and Canada in a friendly and professional atmosphere;
Using the series of networking events to co-create new opportunities and to build ties with health-care industry;
A great number opportunities that pertain to education or other professional development bot for individuals and healthcare organizations they represent;
Getting inspired by seasoned panel speakers from leading companies operating in healthcare;
Sharing thoughts, ideas, precautions, inspirations, insights with colleagues from all over the world;
Developing a better understanding of healthcare sector in general and building your own future in the industry while setting adequate and realistic goals;
Picking up timely trends and absorbing fresh ides;
-Understanding best-practices and problem solving with a help of case studies presented by leading professionals during seminars and panel discussions;
Solving and debating issues while having consultations with key healthcare industry managers who generously provide their expertise;
The upscale setting and fun extra time in the heart of California, — Beverly Hills;
Obtaining conference experience that you will benefit in the future through establishing new investment opportunities and establishing valuable returns in your healthcare business.
The attendees of the Summit include:
Healthcare industry leaders and chief executives with positions like: Chief Information Officer, Chief Medical Officer, Chief Medical Informatics Officer, Physician, Practice Manager, VP and Director of IT.
Participating organizations include: Kaiser Permanente, Arrowhead Regional Medical Center, Wellpoint Health, Dossia, Healthcare Partners, El Centro Regional Medical Center, WebMD, Wellspan, Intermountain Healthcare, St. Luke's Health System, Google Health, Pfizer, California Dept. of Veterans Affairs, Cedars Sinai, Avera Health, Florida Hospice of the Suncoast, VeriSign, JaxCare, Visiting Nurse Service of New York, Pacific Business Group on Health, GE Healthcare, Welch Allyn, Indian Health Service, Inland Northwest Health Service, Alcatel-Lucent, Wellspan Health, Blue Cross Blue Shield Florida, Carespark, University Hospitals and many more.